DUI Charges and Your Professional License

A DUI can put your California professional license and the hard work you invested to receive it, all at risk. If you are a professional facing a DUI charge, it is imperative to hire an attorney with expertise in both defense law and professional licensing law who can uniquely understand the impact of a DUI on license defense. Your attorney will represent you throughout the DUI process and necessary disclosures to California licensing authorities.
DUI charges are serious. Most state licensing boards now automatically receive notification of criminal proceedings against their license holders as a result of online database connections between state and local government agencies.
Often the outcome of your DUI case has significant implications for the outcome your licensing case. After a DUI conviction, a licensing authority may file an accusation against your professional license calling for revocation or suspension of your nursing license. Don't be fooled by criminal attorneys who say they can "help" with your license defense case when they have no expertise in this area of administrative law.
If you are faced with DUI or substance abuse criminal charges as well as revocation or suspension of your professional license, you need to hire an attorney who has experience handling both criminal cases and licensing defense.
Misappropriating Medications for Personal Use
Failing to waste medications and controlled substances is another serious charge for nurses. After nurses sign out medications at a Pyxis SupplyStation, use them on patients and chart and document their use, any excess drugs must be wasted per hospital policy. The Board of Registered Nursing (BRN) will otherwise assume that failure to waste is because you stole the drugs. It is up to you and your legal defense to prove that this resulted from other causes such as Pyxis machine problems or failing to chart that you wasted the drugs.
Your legal team can fully investigate issues such as the possibility that the Pyxis SupplyStation for automatic dispensing was cyber hacked or poorly maintained or that you were not adequately trained in how to use Pyxis. Having an experienced attorney is critical in order to review your medical records, interview your colleagues, get records of Pyxis maintenance and provide appropriate evidence at your hearing.
Because of HIPAA regulations which preclude you from retroactively amending medical records of a patient once you have left the medical facility, this type of discovery and evidenced-based research is critical to your case. Hiring an experienced licensing lawyer puts you in control of your legal situation.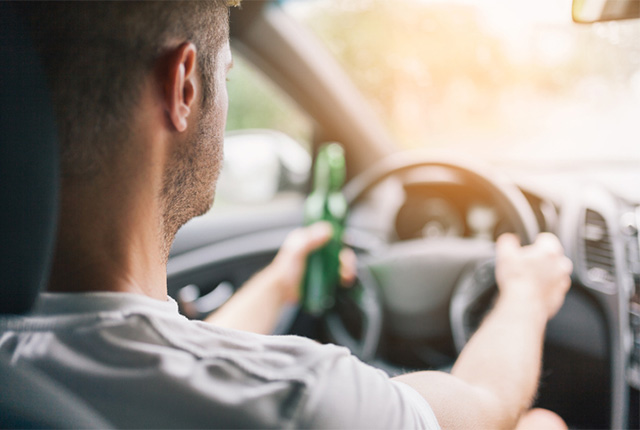 Practicing your profession while under the influence of alcohol or substances (e.g. substance abuse) puts your California professional license at considerable risk.
Substance abuse occurs across all generations, cultures, and professions. In the field of nursing, it is estimated by the American Nurses Association (ANA) that six to eight percent of nurses use alcohol or drugs to an extent that is sufficient to impair professional performance. Others project that about one in ten nurses, or 10-15%, may be currently impaired due to substance abuse or in recovery from alcohol or drug addiction, the same estimate for most professions and the general population.
Use of a controlled substance is a violation of the Nursing Act as it is in many professions:
2761(f): Conviction of a felony or any offense substantially related to the qualifications, functions and duties of a registered nurse, in which event the record of the conviction shall be conclusive evidence thereof. Offenses that the Board deems to be substantially related include, but are not limited to, child abuse, murder, rape, assault and/or battery, lewd conduct, theft crimes, and sale or use of controlled substances. In addition, for reinstatement of licensure, the individual must have completed criminal probation and have compelling evidence of rehabilitation substantiated by a recent psychiatric evaluation. (See also 490, 492, and 493).
2762(a) Illegally obtaining, possessing, or administering narcotics or dangerous drugs to self or others.
2762(b) Use of any narcotic, dangerous drug, or alcohol to the extent that it is dangerous to self or others, or the ability to practice nursing safely is impaired.
2762(c) Conviction of a criminal offense involving the prescription, consumption, or self-administration of narcotics, dangerous drugs, or alcohol, or the possession of or falsification of a record pertaining to narcotics or dangerous drugs. (See also 2761(f) and 2762 (a), (b) and (e)).
2762(d) Commitment or confinement by a court of competent jurisdiction for intemperate use of, or addiction to, any narcotics, dangerous drugs or alcohol.
Diverting drugs to maintain a substance abuse habit is also grounds for a license being suspended or revoked.
SB 1441 (Ridley-Thomas, Chapter 548, Statutes of 2008) created the Substance Abuse Coordination Committee (Committee) under the California Department of Consumer Affairs (DCA). The Committee was tasked with creating a set of uniform standards to be used by all the healing arts boards to deal with substance-abusing licensees in the health care professions. These regulations govern the impact to a California professional's license when a practitioner is found to have violated these standards.
If you have been accused or are under investigation for violating your licensing board's regulations with regard to the use of drugs and controlled substances, you need the counsel of a criminal and licensing legal team immediately. An experienced legal advocate who has experience in both administrative and criminal law such as the Law Offices of Lucy McAllister can help you navigate the legal system and plan the most strategic defense to ensure your minimize the risk to your license and livelihood.
Please call the Law Offices of Lucy McAllister toll free at (877) 280-9944 to schedule an initial consultation to discuss your specific case.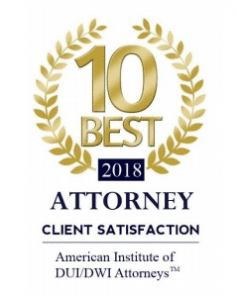 Lucy S. McAllister is that attorney in California. Her deep expertise working in criminal defense as well as licensing law enables her to be a valuable client representative for clients with a DUI or substance related criminal charge. We work with our clients to make sure they receive quality counsel and advice in the face of licensing authority disciplinary hearings and get the help that they need to identify meaningful substance abuse rehabilitation programs so that they can show progress around issues to licensing authorities and defend their licenses.
If you have been accused of criminal charges and your California license has been placed in suspension, revoked or your application for a license has been denied, contact the Law Offices of Lucy S. McAllister immediately.