We're proud as lawyers to have represented many clients over the years, successfully defending them against the loss of their professional licenses and also petitioning for license reinstatement. We have successfully represented California professionals before various departments, boards and bureaus, in order to help defend & restore their professional licenses.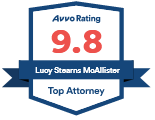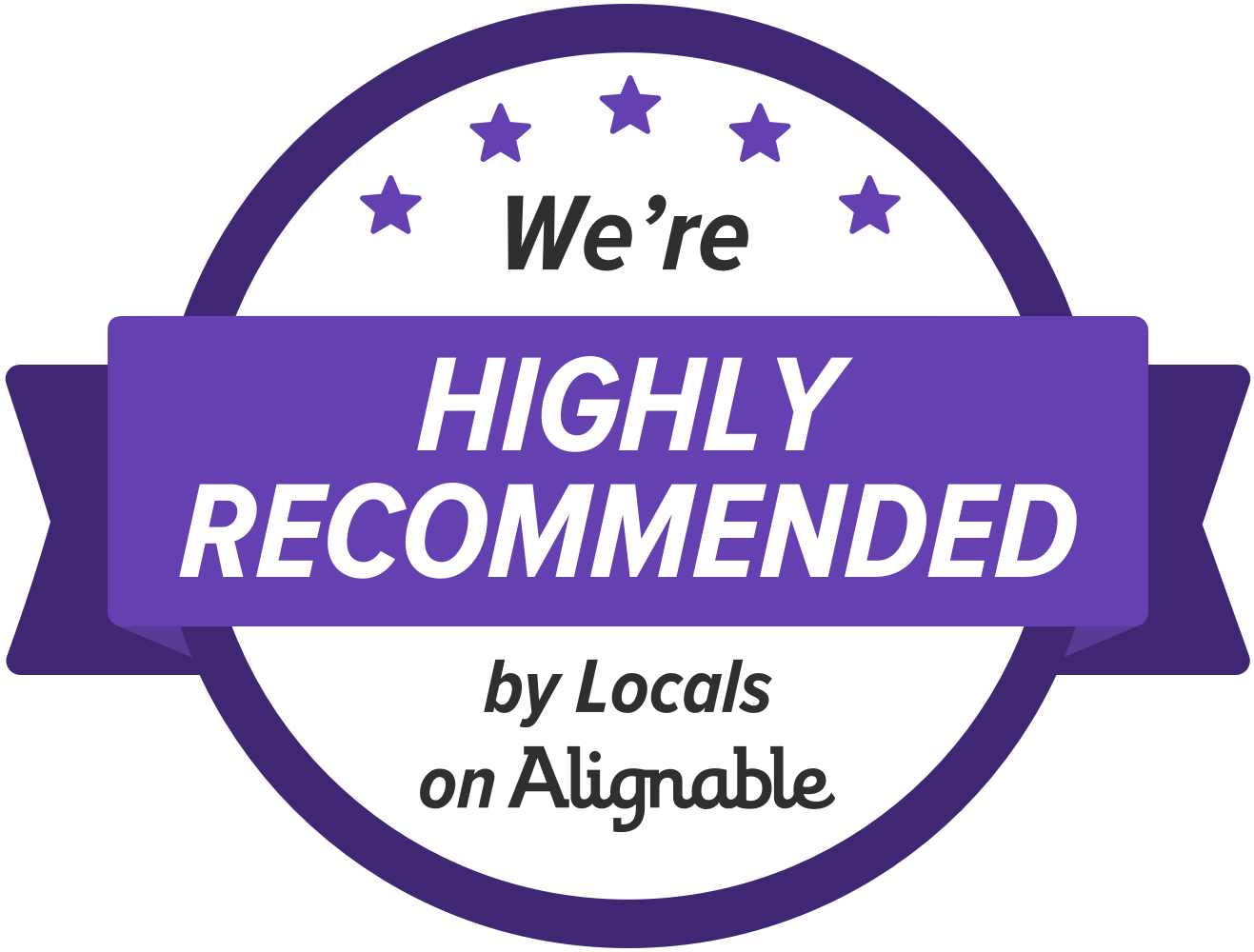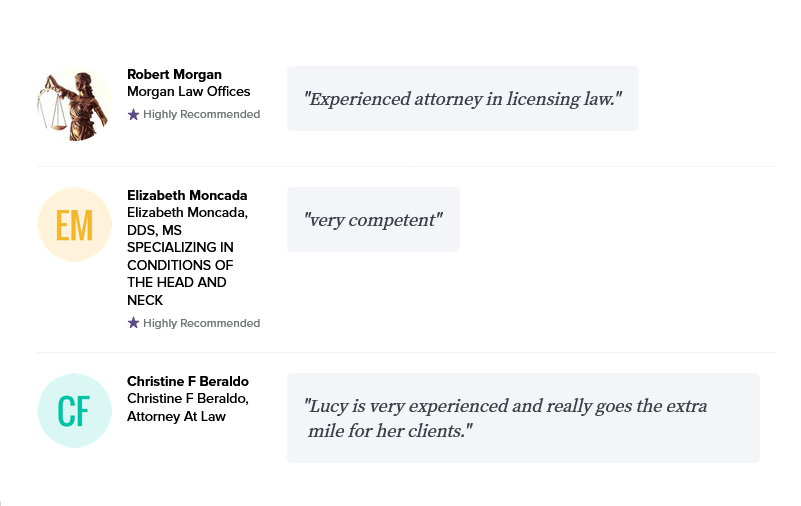 Here is a sample of other client reviews we've received:
Ms. McAllister Is very sharp, strategic, attentive, extensively knowledgeable, and fair! I'm extremely grateful for her firm's help through a recent crisis. I will rely on her again, if ever needed.

Rebecca W.
I received a letter from the Board of Behavioral Sciences Examiner yesterday, in which the Board agreed to no further action to be taken on my professional license. This is because of the diligent, thorough work and guidance by Lucy McAllister my attorney. I owe her a debt of gratitude.

I entered into my case with so much shame and regret. I was so demoralized. So down on myself and embarrassed. Lucy held the hope and consistently told me, "Susan don't worry, this mistake will not define you". So, far in the end it has not. It was as Lucy said a block in the road of life and now my professional career and life continues.

I cannot have my name and title all over the internet for I am still practicing [but I want to] thank the whole team for your assistance in clearing my professional name and saving my title.

Susan
I received an Accusation on my professional license. The Board wanted to revoke my license. When I initially talked to Lucy, I knew that she was going to be my best advocate. Lucy was so supportive during this stressful time in my life. I was so scared of losing my license, my livelihood. I am thankful that my case ultimately settled and I got to keep my license. I highly recommend Lucy McAllister if you want someone who will believe in you and fight for you. Note: she can help you anywhere you live, as long as your license is in CA! Thank you, Lucy!!

Taylor C. |

Gardena, CA
This law office responds quickly and professionally to matters. They helped me tremendously and I recommend them to anyone requiring services. My end result was excellent!

Kim D.
Ms. Mcallister is one of the most passionate, hard working, and caring attorneys I've met. She goes the extra mile for her clients. Would definitely recommend.

R. Dempsey |

San Jose, CA
I wanted to start by introducing my situation, I had already gone through the Administration process and about to have my license probated by the courts and probably going to lose my business altogether. Not only was I ashamed and disheartened but I was very much exhausted and had completely given into the despair and guilt. I had heard of petitions to file for modifications in the past, but these were a lost cause and pretty much a relic of someones cruel joke on the real world. However My Disciplinary order had no effect on Lucy or her team. They went to work and told me to sit back and enjoy the show (I did not have to move a muscle) these gals took it to them and not only did I receive a modification, we found so many errors and mistakes that the professional licensing board had to reinstate my license altogether. AMAZING!!!!!! Thank you Lucy for everything.

Kim P. |

San Francisco, CA
Lucy was kind and professional. She was able to help me attain the desired outcome and was knowledgeable in her p[r]ofession. Thank you Lucy for your hard work and support.

Tammy S.
If you are facing an Accusation from the Calif Board of Behavior Sciences hire Lucy McAllister. She is poised to defend you, and your livelihood. Lucy found inconsistencies, and false allegations, in the Accusation against me. She is highly skilled in the complexities that clinicians in the helping profession face. She is aggressive with the Board and will fight for you.

Steve S.
If you are facing an Accusation from the Calif Board of Behavior Sciences hire Lucy McAllister. She is poised to defend you, and your livelihood. Lucy found inconsistencies, and false allegations, in the Accusation against me. She is highly skilled in the complexities that clinicians in the helping profession face. She is aggressive with the Board and will fight for you.

Steve R. |

Sacramento, CA
I have nothing but good things to say about the law office of Lucy McAllister. Lucy spoke with me at the very start of the process to explain what the process would be. Her and her team followed up with me all along and provided excellent support and guidance. In the end, what they provided was actually much more than I expected. The team was very professional, honest, and responsive. I could not have asked for anything more. I hope that I am never in the situation to need to use her services again, but in the event that I do, I would not hesitate to have her and her team represent me again!

Jason P.
Lucy McAllister and her team are amazing. They fought for me tooth and nail. They listened to me and gave me every tool to help me fight along side them to prove my innocence. I could not ask for a better lawyer, team, or outcome. Thank you for everything Lucy!

Greg G.
Lucy worked on my case about a year ago. She had the court to grant me the certificate of rehabilitation which restored a lots of my civil rights for an ex-felon. Currently, she is working on getting me a california governor's pardon. Hopefully, she will get it soon. Lucy is a really nice lawyer and willing to work with you and answer your questions. Please, contact her for your legal issues and you will not be disappointed!!!!!

Hung L.
I had a few questions that I needed answered but didn't really know what my options were or whether it was really worth it to hire an attorney. I contacted Lucy and she was great. She really cared about my case and took the time to go over all possible options with me.

I had sooo many questions but she was patient with me and continued to assist me until I was comfortable and I had all my questions answered :). So glad I gave her a call!

Silvia T. |

San Mateo, CA
Lucy McAllister was responsive with all communications, which I learned is quite rare among attorneys. I had a complicated case with several different attorneys, and she was the only one that consistently responded when I needed her to. She took my calls and helped me out when I could not get my other attorneys (handling other aspects of my case) to communicate with me. She helped me to keep my job and my professional license. I am very grateful for her help!

Karen (AVVO review)
In 2014 , I had charges she and her fantastic lawyers and staff walked me through and went to court for me as I did not have to go. She also let me make payments, and she got those charges squashed! And at a very reasonable price for me. I'm recommending her to a family member now in 2023.

Anthony A.
My family and I own, manage and operate a thriving business in upscale San Francisco. Recently I was put in the predicament of having to shut down my 10 year operation due to the fact that my license was about to be revoked, for what we believed to be a competitor wanting to fuse us out of the market share, however we contacted Lucy who after 14 days of going back and forth on our behalf was able to keep us in business. I really believe that it was her and not circumstance. She fought hard for us!! Thank you Lucy. BTW- Lucy worked 14 days and still gave us pricing based on her expected 5 day commitment.

Linda P. |

San Francisco, CA
Lucy is a very excellent lawyer. She is dedicated, very thorough, and always pays a lot of attention to her clients. In my case, the outcome was to be much better than I expected. Our family was so relieved and felt so blessed with the judge decision. I always felt like I was in good hand from the beginning to the end. Lucy brought peace to my mind even when I was so pessimistic about my case. She made a lot of good recommendations which helped a lot to influence the probation officer and the judge. I am now feeling wonderful and how blessed I was when choosing her to defend me.

Don N.
She did a great job, her and her team were very helpful and informative at every step of the way. Also very fair and affordable, even got a significant refund. Very glad I decided to work with Lucy!

Vincent de la Torres
I could not pass this opportunity of giving my positive feedback on the excellent service that attorney. Lucy McAllister's Law group has provided me. From the beginning, it already occurred to me that their expertise will have positive impact in the outcome of my case. Atty. McAllister took in my DUI case (1st offender) back in May of 2017. She has an army of very professional and dedicated staff who have shown legal expertise and experience in handling my case which produced positive response from the Board of Nursing. I could not believe what the outcome was for my case, it was really beyond my expectation. Bottom line is, Atty. McAllister was able to prove to the Board my situation being an isolated case and that disciplinary action was not necessary. Atty. McAlllister has demonstrated her expert ability to present truth and consequence in my case, and I have learned a lot from my experience being their client. I have never doubted them from beginning to last. I am very thankful for having found them, I sincerely recommend Atty. McAllister to be your defense person even to the most complicated of cases.

Don D.G.